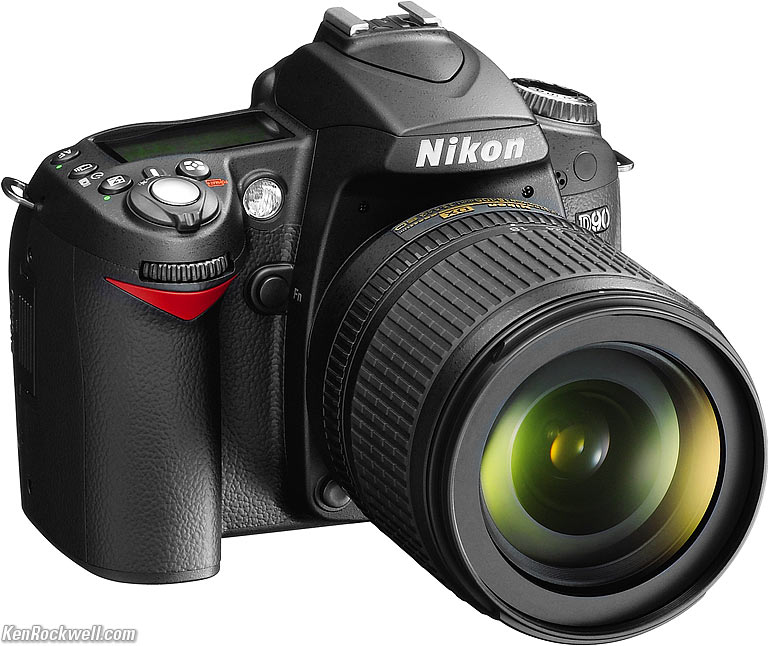 The D90 is a digital single-lens reflex camera model announced by Nikon on August 27, 2008, after much speculation from the photographic community. It is an advanced amateur model meant as a replacement for the Nikon D80.
Some of the improvements the D90 offers over the D80 include 12.3 megapixel resolution and live view capability. The D90 is also notable for being the first DSLR to offer video recording, with the ability to record HD 720p videos, with mono sound, at 24 frames per second (for up to 5 minutes or 20 minutes for smaller videos).
Visit http://www.dpreview.com/ for sample gallery.